I wanted to make an E3 Predictions article to tell everyone what I think will happen (based on 
evidence or instinct) at this years E3 event. I am going to break it down by conference for major announcements, and I will justify these predictions with a few sentences below the prediction. What I will do is after E3, I will take a look at this and see how many I got right and how many I got wrong, as well as any major ones I missed. Should be fun!

*disclaimers*
– When referring to next-gen systems I mean PS4 and Xbox One… Wii U would be specifically mentioned, as I feel that the new Nintendo NX will be their true next-gen system.
– Beside each game I will post what systems it will release on – when I say Windows 10 I mean it is designed for Xbox on Windows 10, and when I say PC it means PC in general (like current PC games).
– I will post articles for support where I can, however most of these are just from my gut. Articles support that there is speculation and/or rumours circulating. Otherwise, just enjoy the summary!
– Some conferences will have more announcements than others – that is because some games are bigger and will take up more time, and some conferences are shorter (e.g., Bethesda's).
– I will only be posting games announced at specific conferences – obviously there will be games that are coming to different consoles announced at different conferences.
– I will be doing individual conferences in following posts.
– 1 week before the first E3 conference, I will do a summary where I will put it all in one place, and if anything has changed from when I predicted it then I will note it (e.g., anything that is more likely, less likely, confirmed or denied).
————————————————————————————————————————–
The top-selling console of the 8th generation needs to find a way to keep its momentum going
Prelude:
The Playstation 4 is head-and-shoulders above all other next-generation consoles right now for sales. For comparison, it nearly has the sales numbers of both the Xbox One and Wii U combined (see vgchartz for more statistics). Interestingly so, the PS4 has been able to do so well without the most impressive lineup of games, especially when compared to the Xbox One and more so the Wii U. So, what does Sony need to do to keep the momentum going and stay on top? Well, for starters, it will need to start hitting with big games this year. Next, their services like Playstation Now and Playstation TV need to be pushed. The games below are ones I believe will be showcased at their conference. 

*Note that I could not find too much information on many of these games… Sony is keeping a lot to themselves and it will be interesting to see what actually transpires*
*Notice Kingdom Hearts 3 is not present, as I was writing this article it appears we will not hear from this game until later this year, see IGNs article for more. What is good is that this game is progressing well, and hopefully will be out by the end of next year*

The Games:
Finally, God of War 4 will be announced at this year's conference. What we will see is a big cinematic trailer that cuts into Kratos performing some gruesome fatality on someone… yet what we will think is cinematic will actually be game play… which will blow the audience's minds since it looks so good. The game will release in Fall 2015, and will be Sony's big game this year. 
Uncharted 4 – PS4
Despite the game being delayed until 2016, I see Uncharted 4's delay being a good thing (see my previous article on game delays here). Sony will certainly still show it off some more this year, and will announce it for a Last of Us release date time line of April-May 2016. 
Looks SO good
Ratchet and Clank – PS4, Vita
I see a new Ratchet and Clank game being developed for the PS4 and Vita. It will have cross-platform buy and play, and will release next year… sort of a long shot but I see it happening.
Sony will announce a completely new IP being developed for the PS4. No relation to any previous game (such as Bloodborne). The game will have no release date, just a trailer. 
Final Fantasy XV – PS4, Xbox One
Final Fantasy XV will be shown off at Sony's conference even though it will be releasing on both the Xbox One and PS4, as that is what has traditionally happened with the Final Fantasy series. Release date will be revealed, will release this holiday.
Unnamed Guerrilla Games RPG – PS4
The unnamed Guerrilla Games RPG will finally be shown off, and given a "coming soon" release date. My predictions is that it will function a lot like Destiny, but instead of humanoids you will be hunting monsters with your party in a large open-world. 
Gran Turismo 7 – PS4
The next entry in the Gran Turismo series will be announced, shown off, and will be given a September 2015 release date. The game will look more life-like than anything seen before it… except for Forza 6 which will be shown off at Microsoft's conference. The game will look as good as this one, and despite reports I see it releasing this year. 
Syphon Filter – PS4
Sony's classic stealth game will be revived and brought to the PS4 in an all-new instalment that will see the revival of the franchise (similar to Tomb Raider). The game will have a trailer and a minute of game play, and will be released this fall.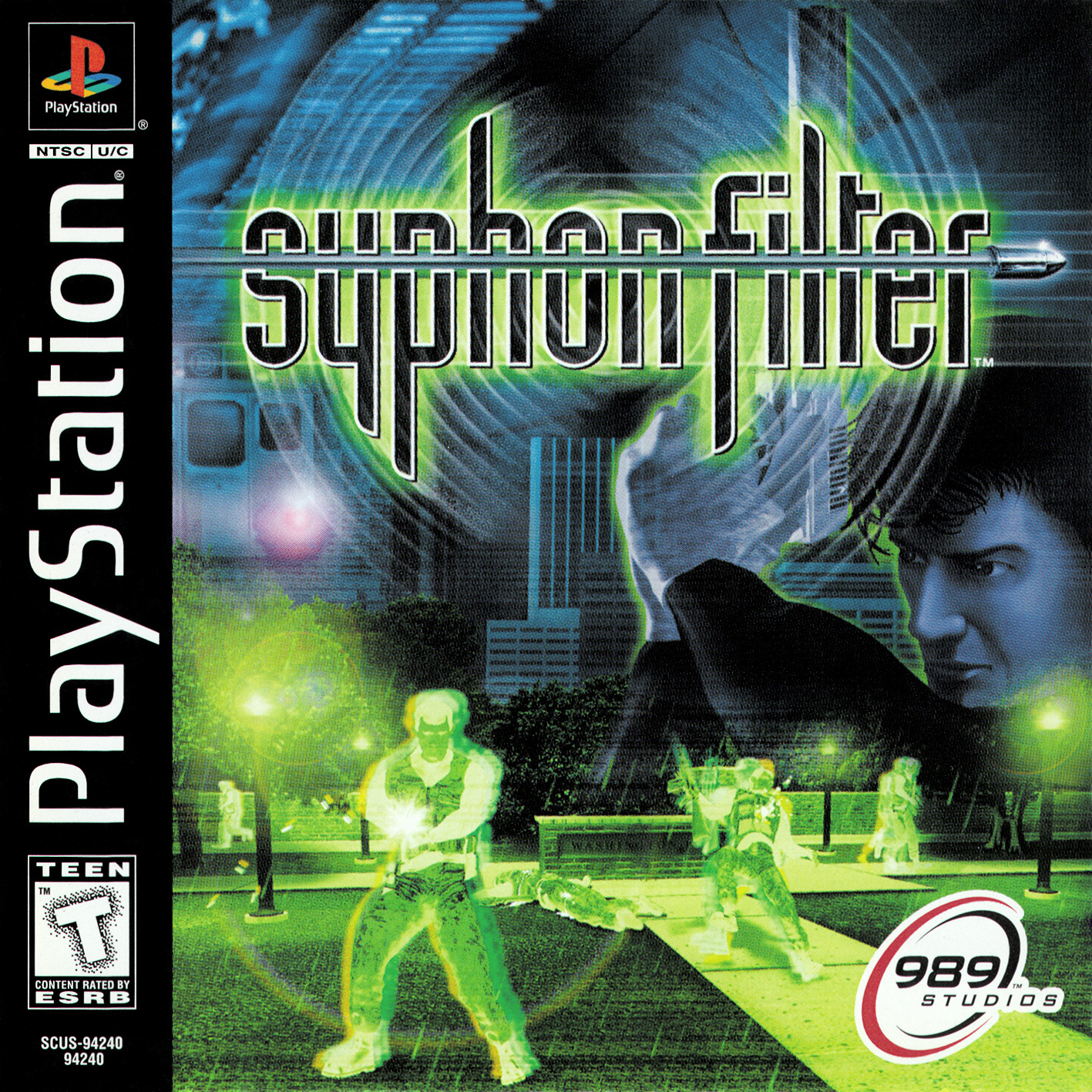 Bring it back!
No Mans Sky – PS4, PC
PS4's big indie game showed off last year will be shown again, more in depth, and much bigger than before. I believe that Sony threw a ton of money at this studio to make this game as good as possible. I see this game coming out in January 2016. 
Indie carnival of games once again – PS4, Vita, PS3
It's hard to justify this one, but based on previous E3s and other game conferences, Sony will be showing their commitment to indie games once again in some form. We will likely see a big showcase of 25+ indie games at this year's E3, however release dates will vary. 

The Last Guardian – PS4
Finally, Sony's blue lobster. The game that has reportedly ceased development and started again numerous times, yet Sony assures us that the game is "very real" and in development. Do I think that this is the year they finally show it off and give it a release date? I do, and I can believe what I want to! The reason being is that the game was revealed years (notice the plural) ago, and if the game isn't done now they will lose much of the hype that is with it (a la Watchdogs being teased for 2 E3s). The game will be shown off, it will be very Shadow of the Colossus like, and it will be Sony's big game next fall. It will release in October 2016. I know they just filed for a new trademark, making this prediction bleak, but I want to put it out there. 
The System:
New PS4 bundle announced – 1 TB hard drive
The next-gen hard drives are small. We all know it. Microsoft will announce their 1TB standard model, and so will Sony. 1TB models will be $400
Playstation 4 Price Drop to $350 (US)
Along with the 1TB announcement, Sony will also announce a $50 price-drop to all PS4 500GB models.

The Functionality:
Big push for Playstation Now service
Sony will be pushing for their Playstation Now and Playstation TV service BIG at this years E3. These services need to take off, as other divisions as Sony (such as laptops) is shutting down and they will need additional revenue streams. 
Epilogue:
In conclusion, I have no idea what will actually transpire at Sony's conference. They are holding their cards to their chest right now, and no one can see what they are up to. They know that their lineup needs to improve, and if they can do that they will have no problem maintaining their sales numbers for at least another year. 
Have you seen our other pages? Check them out! We have all of our content spread across a variety of media. Check us out, we'd really appreciate it!
---
---